Elvis Impersonator, Jeff Gordon, has been performing and entertaining crowds as Elvis for more than 20 years.  Your guests will sing along with every song since Elvis has always been a favorite with audiences.  They will have a hard time telling the difference between Jeff's voice and Elvis's voice!
Elvis Impersonator Show – Promo
More Available Shows (Click on the show to get more information)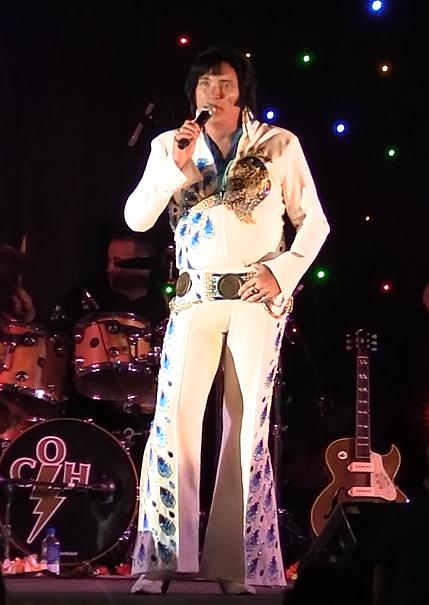 That was great!!
Dottie Marie
Oh darlin you do Elvis so well!!!
Lolly Laurie
Beautiful vocals!
Sandy Milburn
You sound great!
Barbara Rawson
You were fantastic!! XOXO
Leslie Blasing
This guy is really good!
Pat Nordling
I loved it Jeff…
Arlene Gallentine
I like you better than Elvis! Good luck!
Camilla Hartmann
Come down and listen to Jeff Gordon. You will definitely be awed!!!
Rosie Smith
Jeff does a great Elvis Tribute.
Faye Solod
Great voice! I see why my brother (a HUGE Elvis fan) and sister-in-law just LOVE seeing you perform when they are at their winter home in Texas. Thank you for giving them much pleasure. I'd be there to see you, too!
Pennie Brantley
You can do Elvis anytime Jeff Gordon. You're the Best!
Gracanne Powell